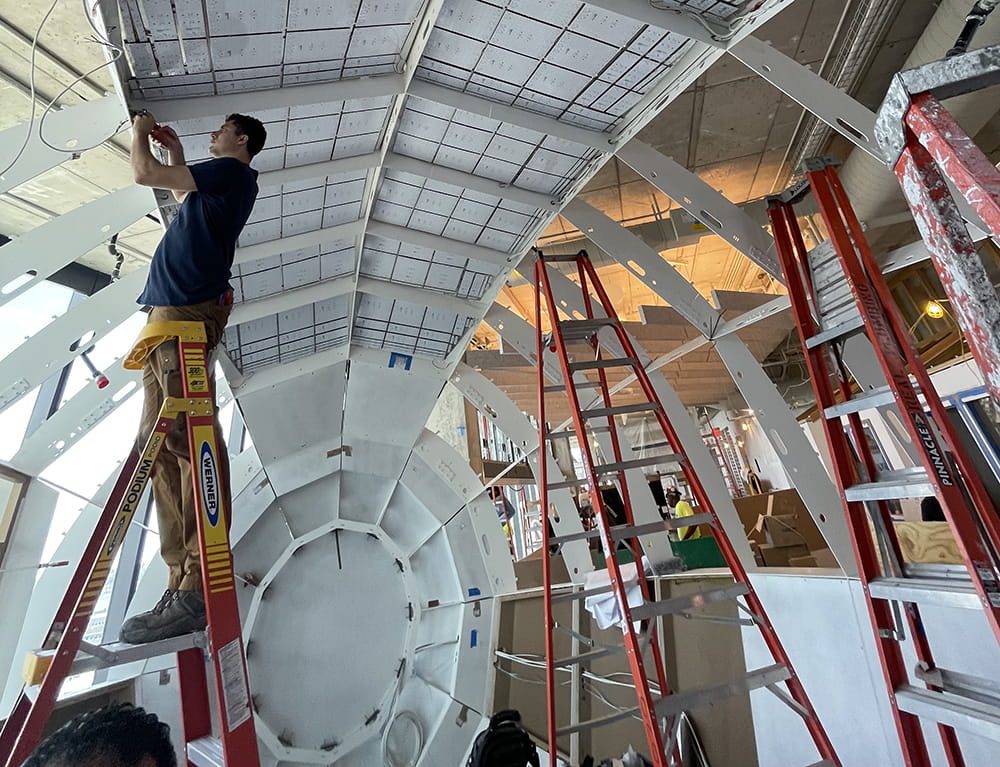 Interior Fit-outs

in New York City

Freedom Electrical & Data is the electrical services provider depended upon by general contractors and property managers to supply major NYC buildings, data centers, and commercial infrastructure sites with top-quality commercial electrical solutions.

Our large team of skilled, experienced and detail-oriented electricians perform meticulous electrical installations with the highest safety standards in mind.

We have an outstanding reputation as the licensed electricians to depend on for all types of commercial interior fit-outs including power, lighting, fire alarm systems, and building maintenance services.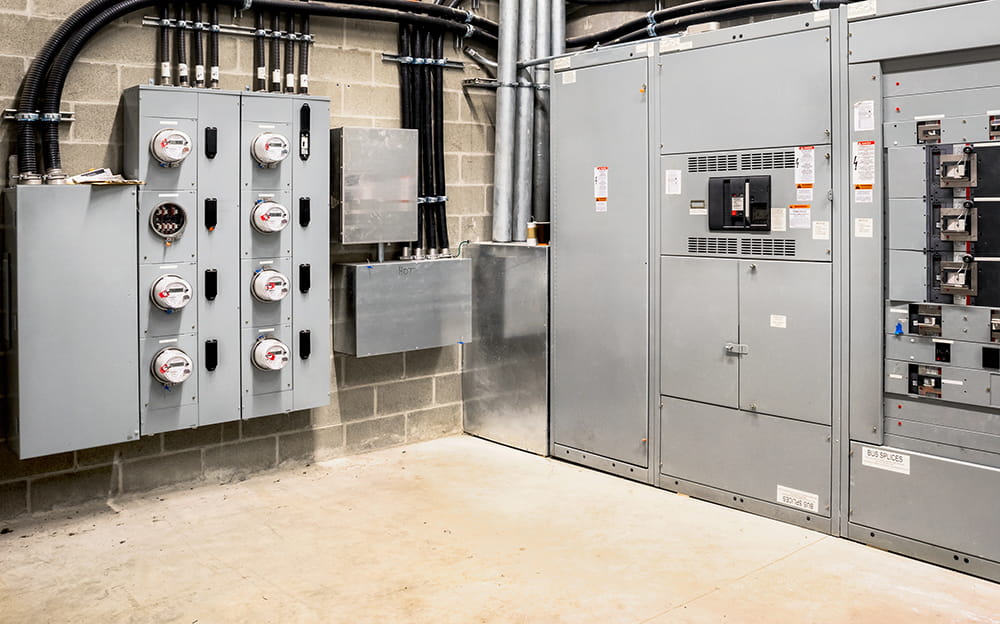 Power
Freedom Electrical is the electrical contractor to turn to for an efficient, seamless power distribution system for your office space. We'll adeptly fit out your space with all aspects of your power system, from transformers, circuit panels, piping, wiring, and outlets to UPS systems and backup generators.
We also install the underground electrical wiring needed to bring power to EV charging stations in office building parking lots and the parking lots of companies that own fleets of hybrid vehicles.
Our diligent team of electricians understands that your building's occupants need convenient access to electricity, and will ensure details like accurate outlet positioning are not overlooked.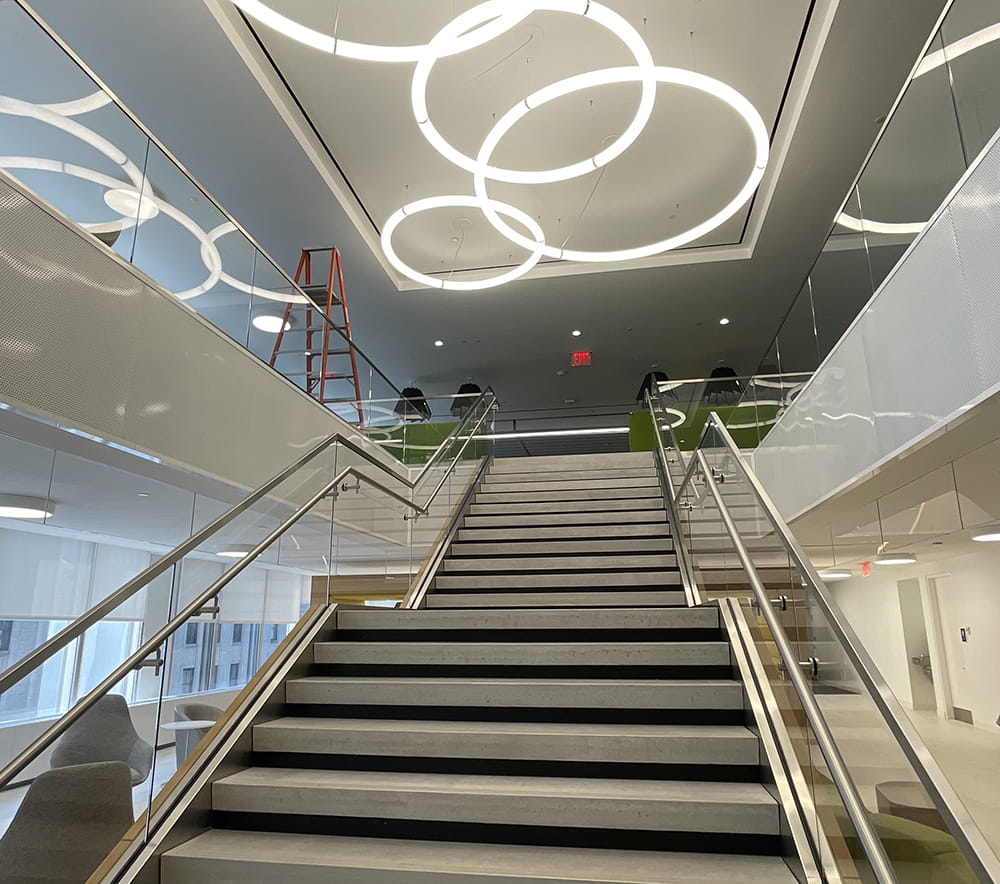 Lighting
If you're looking for efficient and effective LED or Power over Ethernet (PoE) lighting system design and installation for your commercial location, you need a team of licensed electricians with the skill set to ensure your new lighting system is cost-effective, environmentally friendly, and adequate for the building occupants' needs.
Freedom Electrical & Data has safely and correctly installed lighting systems, including wirelessly controlled systems and occupancy sensors, in some of the largest buildings in New York City.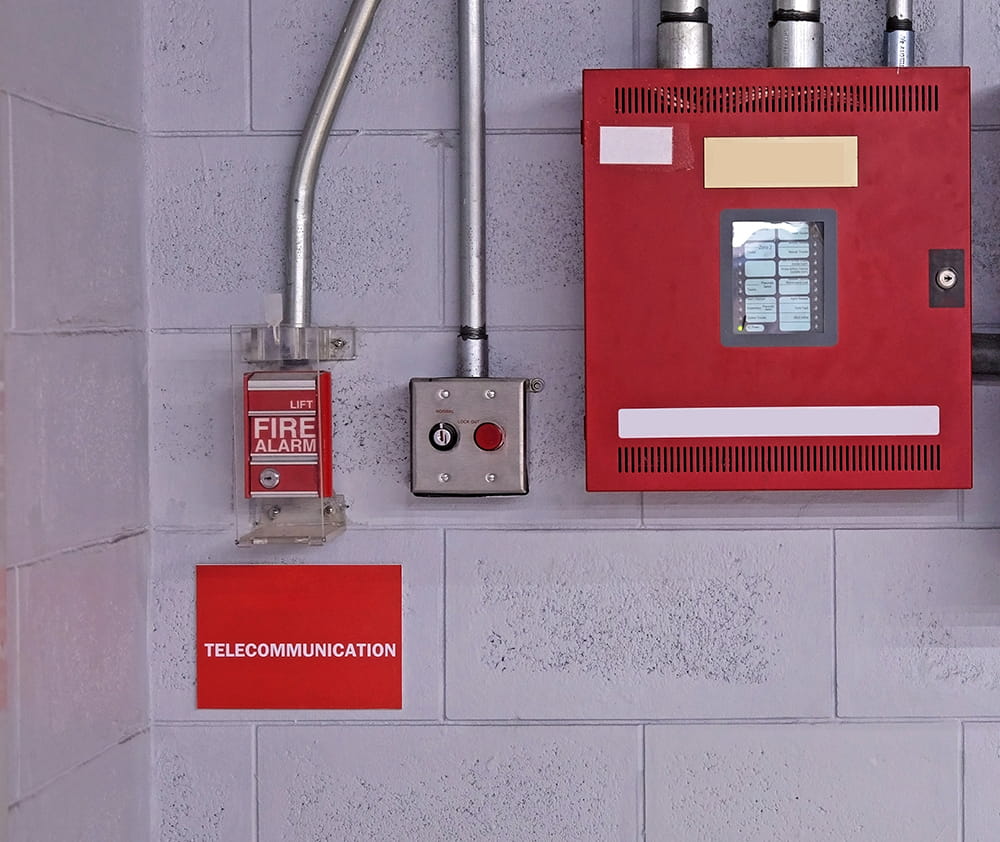 Fire Alarm Systems
A well-designed, functional fire alarm system is a crucial part of your building's infrastructure.
Freedom Electrical & Data's fire alarm installation team has years of specialized experience carefully planning and properly installing dependable fire alarm systems in buildings like yours. We ensure your fire alarm system is installed and operates in accordance with safety codes and standards.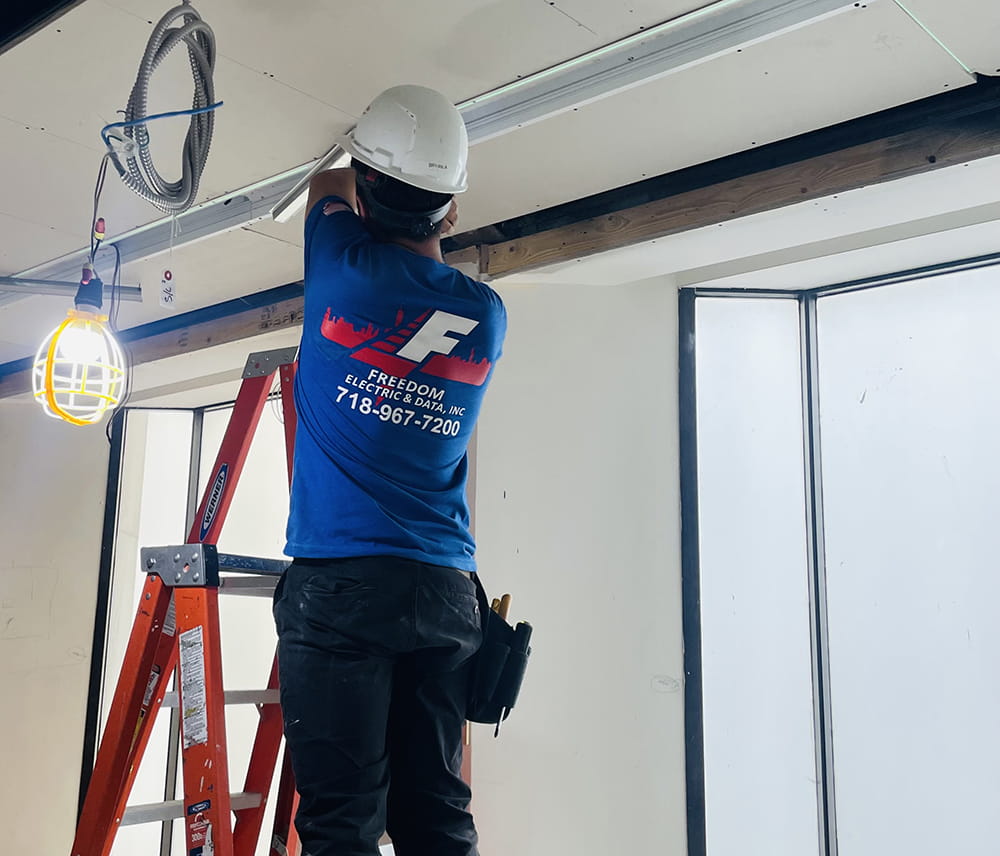 Top-Rated Commercial Electrical Services Delivered On-Time, Every Time
Freedom Electrical & Data is recognized by reputable general contractors and property managers throughout New York City as the electrical contracting company to trust for a full range of electrical services.
Our skilled and experienced team has consistently delivered safe, on-time, electrical installations on projects of all sizes.
When you need electrical wiring data cabling, lighting, a fire alarm system, or another type of electrical service installation for your commercial building, trust the diligent expert electricians from Freedom Electrical & Data.