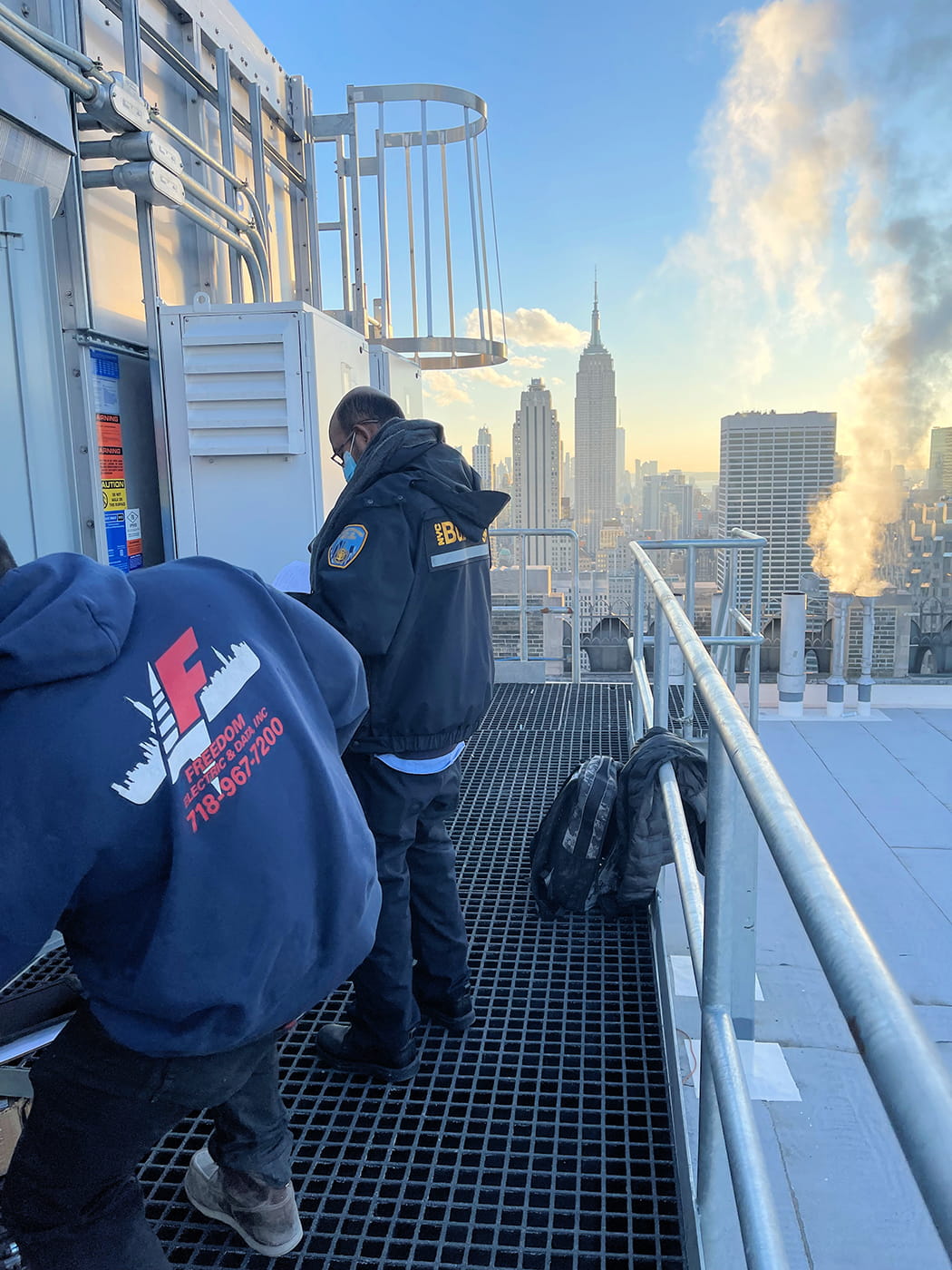 Top-Rated

Commercial Electrical Contractor

Freedom Electrical & Data has a proven history of successfully collaborating with general contractors and property managers to assess their project requirements, providing accurate price estimates, and delivering the best electrical solutions to meet their needs. We're the electrical services contractor trusted for an array of commercial electrical installation services on projects ranging from straightforward to complex. When you want the job done right, call Freedom Electrical & Data!
Our Mission
We're committed to providing exceptional customer service and safe, impeccable electrical installations and 24/7 emergency service. On every job, regardless of size, we bring top-level expertise, the utmost care, and meticulous attention to detail.
Who We Are
Freedom Electrical & Data is an owner-operated electrical contractor known among top general contractors and property managers in New York City as the preferred source for complete electrical solutions for commercial properties, including office buildings, data centers, and commercial infrastructure sites. Our large team of detail-oriented, skilled and experienced electricians has a history of completing electrical installations of all sizes safely, correctly, and on time. WIth years of electrical contracting experience and deep knowledge of New York City electrical code, we're the electrical contracting firm you can depend on to deliver safely installed electrical projects consistently and on time.
Freedom Electrical & Data is a full-service commercial electrical contractor specializing in constructing and maintaining Class A buildings. We are a proud Local 363 Union.
Our Team
Angelo Tzoulis, President
Angelo is licensed as a Master Electrician in the state of New York. Angelo founded Freedom Electrical & Data in 2015 to provide top-quality commercial electrical installations for commercial buildings. He leverages 20 years of electrical contracting experience to provide precise, on-time interior fit-outs for major office buildings throughout New York City.